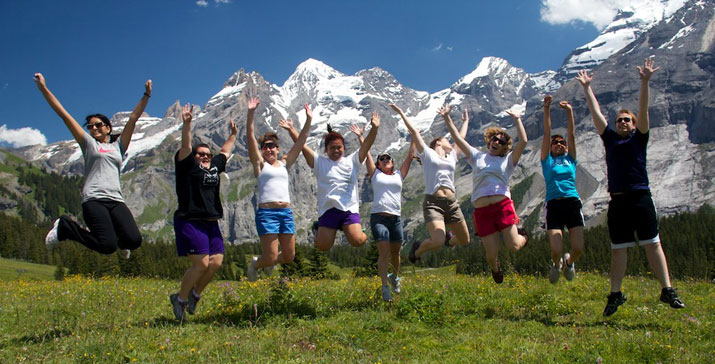 Who enrolls in HAPP 403/SOCY 663?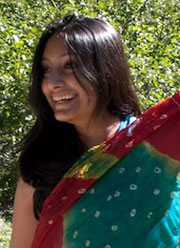 Simmi S. Singh,
BIOL, '12
As a pre-med student, Simmi focused her research paper on the ways technology is changing rehabilitation practices. With a Mangione Health Scholars Fellowship, Simmi was able to attend presentations at the International Conference on Rehabilitative Robotics. She also traveled to Klinik Valens, one of Switzerland's pre-eminent rehabilitation centers. Senior researchers and clinicians at Klinik Valens shared with the UMBC students that eye contact and a focus on the patient as a person must come first before rehabilitative techniques and robotics can be applied. This philosophy towards the practice of medicine in an age of vast technological advances is a message Simmi will carry with her to medical school. In addition, she is exploring options for continuing her research through an independent study course this fall.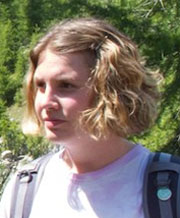 Laura Bartock,
GES, '13
Sondheim Public Affairs Scholar and president of Students for Environmental Awareness at UMBC Laura has pursued her interest in environmental education through her major and through volunteerwork at the Maryland Zoo in Baltimore. Her HAPP 403 research paper compared science education inthe US and Switzerland. Laura focused her time in Switzerland on local efforts to create environmentally sustainable culture. For example, she discussed the challenges of engaging young people in environmental education with staff of the Kandersteg International Scout Centre. Laura plans to build onthese experiences as she continues her research into the effectiveness of various education practices in fostering sustainable culture.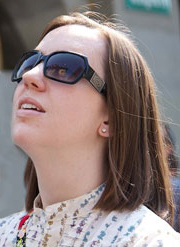 Dana Douglas,
MS, '10
As a graduate student in Human-Centered Computing, Dana used the HAPP603 research assignments to study implementation of electronic patient record systems in the US and Switzerland. She interviewed the Director of Clinical Informatics at the University Hospitals of Geneva, observed their fully implemented electronic patient record system, and discussed the complications that arise in such an implementation. She expanded on this foundation with further independent research in her Master's program, which resulted in a national conference presentation and journal publication.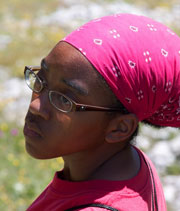 Jasmine Jones,
Computer Science and Interdisciplinary Studies, '12
Jasmine signed up for HAPP 403 to complement her INDS research on intercultural issues of technology and society. During the US-based semester, she completed a research paper comparing the use of assistive technology for the elderly in the US and Switzerland. In Switzerland she attended the International Conference on Rehabilitative Robotics and participated in the site visit to Klinik Valens. Jasmine plans to use what she learned from her research in a new interdisciplinary design project course at UMBC in which students develop visions of the future of aging care in the next 50 years. She will also be working on a research project with Dr. Amy Hurst to use data visualization to help people with disabilities keep track of their rehabilitation progress. Jasmine hopes to build on this initial international research experience by applying to the Fulbright US Student Program in Finland to explore the roleinformation technology can play in helping older adults in transition build and maintain ties to their
community.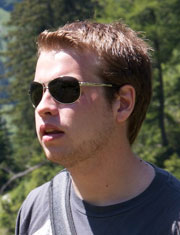 Dylan Cook,
Interdisciplinary Studies and Biological Sciences, '13
As a practicing EMT, Dylan focused his HAPP 403 work on health care policy. The Swiss system of health insurance is similar to the US in its integration of private insurance providers, making Switzerland a typical point of comparison for US practices and outcomes. Dylan's research paper in the US was about how the model for emergency care in Switzerland could provide the US with essential information on financial and organizational reform of the system. The focus of his field research was on how the Swiss lifespan approach to health and aging helps support an emergency health system that is both sustainable and efficient. In Switzerland he conducted an urban walkability study and observed the locals in both urban and rural environments. He also discussed mountain rescue systems with a professional Alpine guide and learned about the training of emergency rescue dogs.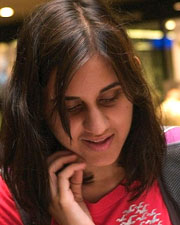 Alpana Kaushiva,
HAPP, '12
Alpana found climbing to the leading edge of a receding glacier in Switzerland to be an eye-opening experience that further emphasized the importance of climate change as a global public health threat. She is interested in further studying the impact of melting glaciers throughout the world. To follow up her US-based research and her field experiences in Switzerland, Alpana sought out and was accepted for participation in a professional-level climate change and public health workshop held by Johns Hopkins Bloomberg School of Public Health and the Johns Hopkins University Applied Physics Laboratory (JHU/APL). The collaborative effort, Global Assimilation of Information for Action (GAIA), aims to provide actionable knowledge to decision makers, build capacity for communicating ideas, and create resilience through discovery. She has now been hired to work on research projects through GAIA at JHU/APL and will use her experience in Switzerland to contribute related project ideas, such as the assessing the impact of rising temperatures and receding glaciers on wildlife, food production, and the global economy.